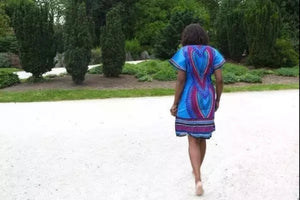 Beat the Blues
Beat the Blues
January is renowned for being the drab and dull hurdle we have to tackle at the start of each year. Even at the best of times the January blues are inevitable and already, just a few weeks into 2021, with the current situation of global and domestic affairs I think we would all like to go into hibernation until summer 2025. Since this doesn't seem to be happening any time soon it is probably a good idea to look for other ways to cheer ourselves up. This week I want you to invest in yourself. Forget everything else for just a moment and think about what makes you feel happy. The weather, the work-life balancing act, the 'dos and don'ts' of modern society can all take a step aside so that we stop those futile standards swallowing our joy.
It might be hard to imagine that being 'selfish' is a positive and necessary act. The term has come to denote cruel and negligent behaviour but remember, personal happiness and care need not mean to put others aside, it is actually what allows us to excel in every aspect of life. Here are some ideas to get you started;
If you can't beat them, join them. One use of the January blues is a little inspiration to throw some colour back into your wardrobe. You can simply play it safe with Navy and Baby Blue or refresh your look and try something
new
. There's a
shade for everyone
and with blue being the best of both worlds in terms of colour and practicality the sky is the limits. Find an
everyday top
or something for a
special occasion
then pair with complementary colours (oranges and reds) or neutral tones.
Winter Sunshine
It's that time of year when the days start in the dark and dusk hits halfway through an afternoon cup of tea. This means our exposure to sunlight is minimal and Vitamin D can be in shortage.
Numerous studies into the effects of Vitamin D have shown that has striking benefits for both physical and mental health, from aiding absorption of calcium and fighting disease to regulating mood and sleep patterns. It is also noted that the majority of us do not absorb enough. Since it is difficult to obtain through foods it is recommended to introduce
supplements
into your diet. These are easy to find and affordable at any supermarket or health store.
Fresh air and natural light:
Not only will spending time outdoors increase your vitamin D levels, it is beneficial for all areas of wellbeing. We may have limited options of what can be done at present but at least we have the liberty of the great outdoors. Spending just 60 minutes outside each day can help to regulate your circadian rhythm, lower blood pressure, clear your lungs and give you more energy and focus. It may also help to get blackout blinds and a sunshine clock and to combat the dark mornings and early nights.
Down Time
I don't know about you, but I have found that the transition to distanced work and lifestyle has brought with it far more pressure to utilise our time 'productively'. Work seems to know no bounds, home schooling hours have extended, intensified and we are all expected to be available online 24/7. In my opinion it is time for that to change. We are still autonomous and in control of our own schedules. Set yourself a daily window for the practicalities of life and then allow yourself to switch off, doing anything or nothing that simply makes you feel relaxed and human once again. Pick your poison and enjoy.
Reading:
Often, we don't make ourselves the time to read, but over two thirds of UK adults say they wish they did more. It can be hard to know where to start but we find choosing something you are passionate in really helps. We are advocates for empowerment and individuality so pick whatever feels right. If you need some tips on how to do this maybe start with an autobiography of someone that inspires you, I started with Frank Gardener's 'Blood and Sand', a mindless chick flick with an enticing edge, like 'Gone Girl' or something to enhance your treatment of yourself, consider 'The Vertue Method', 'Sober Girl handbook' or Eldimaa's personal book of the moment, 'Think Like a Monk' by Jay Shetty.
A good old natter:
Remember that you are never alone. It is important to continue your interactions with others, regardless of when and where you can see them. Organise a zoom call with your friends or call your loved ones whilst out on a walk and a lonely or dull day can suddenly be turned on its head. What's more, a video call is the perfect excuse to get dressed up and feel your finest.
Breathe
When it comes to meditation and mindfulness I am as sceptical as you can get. Well that is what 2020 Kate would have said. I have come to recognise that so many people benefit from a little concentrated 'me time' that perhaps I am the one being too quick to judge. In reality, any form of breathing, reflection and stretching is a great way to unwind and to restart your batteries. Personally, I prefer to go for a scenic walk with music, pop on a face mask accompanied with a nice cold glass of Sauvignon Blanc, a lavender scented candle or a little Pilates session but that is OK! Find what works for you and indulge yourself in putting things into perspective every once in a while.
Some handy tips to doing so are the
Down Dog
 app, for ongoing and affordable yoga from home, luxurious loungewear and a personal
favourite blush tipple
of mine. 
Here come those blues again, this time in the form of blue light, the arch enemy for our skin and sleep routine. We are using screens more than ever before, an inevitable effect of modern life and as exciting as a top-spec handset can be, although the resolution of your phone may be fascinating and that last episode of Serpent so tempting to watch, it is actually
detrimental to our health
to expose our eyes skin for too long each day. Switching off your screens and allowing time for other stimuli can help improve your quality of sleep and prevents migraines, reduced melatonin levels and fatigue from blue light. Try to take a break for at least an hour before sleep, limit exposure to intervals throughout the day with regular breaks and surround yourself with natural light and essential oils, like lavender and peppermint to combat the
invisible strain
on your mind and body. If you really want, you can try out some fetching filter glasses but even we would be kidding If we said anyone could pull those off…
Finally, stop preventing yourself from doing the things you love. We all need to take a step back at times, in the sense of allowing time for ourselves and embracing that. January is renowned as the month of goal setting and restriction, banning this and achieving that because everyone else is being productive and forgetting genuine intentions. We can alter our lives at any time we decide so don't let fictitious deadlines pressure you. In reality about
80% of adults
do not stick to their new year resolutions. The biggest changes can sometimes be the smallest acts so remove the competition and guilt to do whatever makes you feel fabulous.
No matter how down this year might have you feeling, the number one priority should be yourself, once you work on this everything else will fall a little bit into place.
If you try any of our tips or have your own recommendations let us know! We love hearing from you and seeing how you style Eldimaa. Remember to tag us in your posts and follow us to keep up to date with the latest news and releases.
Take care and stay safe!
Kate
x 
---